Since 2009, Mishkati has been racing to provide integrated solutions for professional lighting systems with 18 branches in Saudi Arabia and a branch in Kuwait, in our field we develop our products and services that benefit our customer, such as: Free lighting distribution service through our online store. Guarantees up to 30 years. An online store with multiple payment options.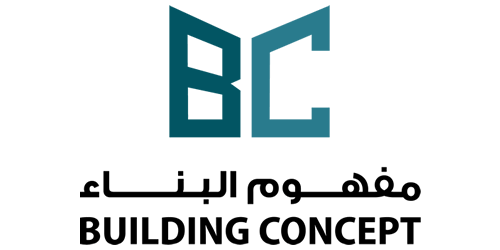 Building Concept Trading Company was established in 2014 and specialized in modern technologies and innovations in the world of construction, finishes and cladding, to serve the customer a quality and price, the following brands owned by the company are: (Sanitary Sign – Wood Proof – Stone Veneer – Building Concept Solutions), as signs in the field of luxury sanitary ware, decorative wood products and alternatives, stone and clay veneer, and supporting materials such as glue and others, the company is headquartered in the capital, Riyadh, Saudi Arabia.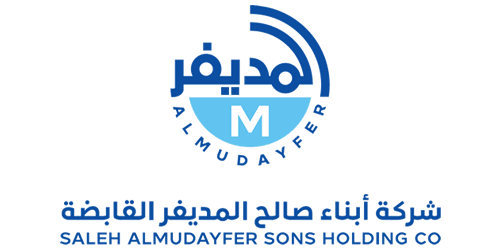 Saleh Almudayfer Son's Holding Company
Saleh Al-Mudayfer Son's Holding Company is a Saudi investment firm that embarked on its investment journey in the 1960s through the establishment of the inaugural factory in Riyadh, which specialized interrazzo tiles. This journey has been marked by continuous success, as the esteemed founder, Sheikh Saleh Al-Mudayfer, made the decision to expand investments by establishing nine factories in the construction sector. The subsequent generation has faithfully pursued their father's vision by establishing a metal formation company and a logistics company in alignment with the goals of Saudi Arabia's Vision 2030.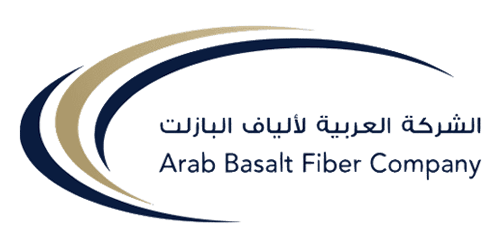 Arab Basalt Fiber Company
Basalt Fiber Reinforced Polymer Rebar (BFRP Rebar) provides a non-rusting reinforcing Rebar, and is a new technology with significant promise for the construction industry. As you will see in the video explaining how this product is made, basalt rocks are melted at temperatures between 1400 and 1600 degrees Celsius. The raw material is then formed into textile fibers. Therefore, fibers go through a pultrusion process and ultimately become strong reinforcement bar that can be used for a variety of concrete reinforcement projects.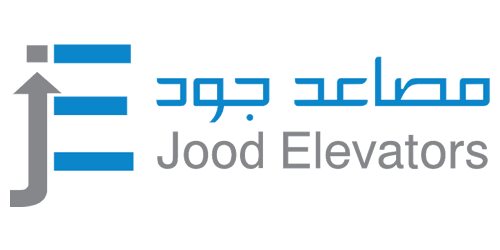 Jood Elevator Co is one of the pioneering companies in the field of the developed elevators, we always provide the latest updates in the electrical elevators and its accessories. Jood Elevator was established in 2005, Head office in Riyadh city, operated in Saudi market with high proficiency, start importing its products and services to the customers who demonstrate their locality to thanks for the specific provided services.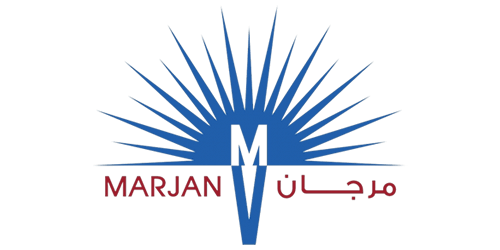 Marjan Factory For Fiberglass Co.
Marjan Factory for Fiberglass Co. Is a Member of Hussamy. Almuhadieb Group. TheGreat Name in The Industrial Was Inherited by Generations in The Field of TankManufacturing (F]Ber glass -Poly Ethylene) Which We Have Been ManufacturingFor More Than 25 Years. We Are Proud 0f Being a Leading Saudi National CompanyIn 0ur Industry. We Have Suppliers of International Agencies That Help Us Provide TheBest Services Ln the Categories of Private Water Works That Are Able to FullyServe Our Work, The Reason for Our Success.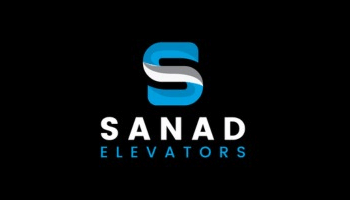 Sanad Elevators Company is a company specialized in selling, supplying, installing and maintaining electric elevators according to European standards. The company was established in the Kingdom of Saudi Arabia and has been keen to fully comply with public safety standards and conditions. As a result, it has been officially approved by the General Administration of Civil Defense as a company that adheres to the security and safety standards set by it. CircleSanad Elevators Company presented everything that is new and innovative in the world of elevators, and it has become one of the most important companies operating in the Middle East, as it opened branches in Riyadh, Al-Kharj and Al-Ahsa.As part of the company's expansion and modernization of its products.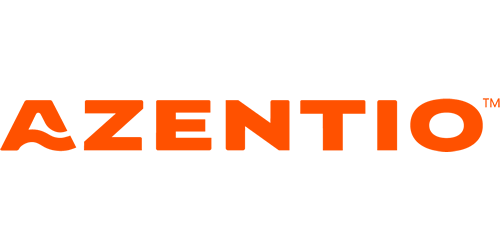 Singapore-headquartered Azentio Software is a market-leading provider of ERP systems. The company currently serves over 500 industrial enterprises in MEA and APAC, including construction and ancillary industries, who are using the company's flagship platform Azentio ONEERP. Azentio ONEERP Cloud is a fully integrated and collaborative system providing a smooth transition roadmap, helping the industry to embrace digital transformation and remain competitive and efficient. It collages the Industry 4.0 components that address dynamic conditions in the industry value chain and shifting customer demands. Azentio ONEERP Cloud elevates business processes for manufacturing, distribution, financial management, and contracting by means of ultramodern technology, software security, best-in-class scalability, integrability of the solution.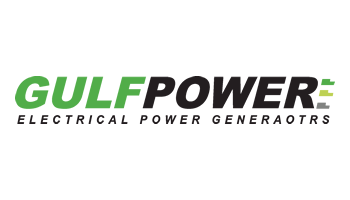 GULF POWER is a leading manufacturer of electrical generators in the KSA, proudly adhering to the highest industry standards. As a local manufacturer of generators in Saudi Arabia, we hold a SASO quality mark certificate and have obtained ISO certificates in administrative organization processes (ISO 18001 / ISO 14001 / ISO 9001 / ISO 45001). Our generators are also earthquake resistant, with a Seismic Certificate, and have been certified with the UL2200 (UL Listed Genset) certificate.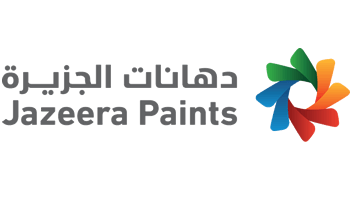 LANYARDS AND OFFICIAL CARRIER BAGS SPONSOR
Founded in Riyadh, Saudi Arabia in 1979, Jazeera Paints is a pioneering paint manufacturer in the Gulf Cooperation Council (GCC) and Middle East and North Africa region (MENA), with an established reputation for manufacturing and exporting high-quality and eco-friendly paints. Since the founding of the company, its production capacity has grown to 400,000 tons annually, and Jazeera Paints is now displayed in more than 650 active showrooms.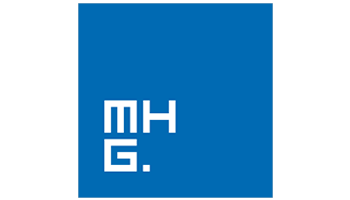 3D Hashtag Sponsor: Marketing Home Group
The group launched in 2006 with opening the first Ceramic Home showroom in Al-Azeziyah area, from there onward business started expanding into opening numerous showrooms and expanded to lighting, engineering, smart systems and more. The group focuses on industries that serve the residential and commercial markets by enhancing living standards through providing high quality solutions, products and services in a cost effective manner. An international holding group that nourishes subsidiaries and provide overall direction of the portfolio of businesses contained.
| Company Name | Country | Stand No. | Sector |
| --- | --- | --- | --- |
| Sarl Golfe Arabes IMP. EP | Algeria | 1B-219 | Construction Materials and Technologies |
| Advantage Austria | Austria | 4-439 | Trade Fair Services |
| Ace Apparatebau construction & engineering GmbH | Austria | 4-439 | Construction Tools, Engineering services |
| Bakalowits Licht Design GmbH | Austria | 4-439 | Interior Design |
| Binderholz | Austria | 4-141 | Construction Materials |
| Glass-inspiration GmbH Design + Engineering | Austria | 4-439 | Engineering services, Construction Machinery |
| Kuhn Baumaschinen GmbH | Austria | 4-439 | Steel Productions |
| Senoplast Klepsch & Co. GmbH | Austria | 4-439 | Interior Design, Kitchen Furnitures |
| Snasycom GmbH | Austria | 4-439 | Engineering Services |
| Sioen Industries | Belgium | 1A-714 | Construction Materials |
| Lindenbridge Inc. | Canada | 1B-309 | Construction Materials and Technologies |
| Acme Building Material Xuzhou Co.,Ltd. | China | 5-225A | Construction Materials |
| Aifeiling Sanitary Wares Technology Group Co.,Ltd. | China | 5-251 | Construction Materials |
| Anhui Dman Smart Home Co.,Ltd | China | 1A-241 | Construction Materials and Technology |
| Anhui Fushitong Industrial Co., Ltd | China | 1A-151 | Construction Materials and Technology |
| Anhui Huaisu Building Materials Co., Ltd | China | 1A-205 | Constrcution Materials and Techology |
| Anhui Keda Industrial Co. Ltd. (Keda Suremaker) | China | 3-426 | Construction Materials and Technology |
| Anhui Konaflex Abrasives Products Mfg Co.,Ltd | China | 1-532 | Construction Materials and Technology |
| Anping County Hangtong Wiremesh Co.,Ltd | China | 5-415 | Construction Materials |
| Asia Metal Service Limited | China | 5-306 | Construction Materials |
| Asian Construction Equipment Group Co., Ltd. | China | 5-220 | Construction Materials and Equipment |
| Bonita Industrial Products Co., Ltd | China | 5-375 | Construction Materials |
| Burgeree New Tech Jiangsu Co.,Ltd. | China | 1-429 | Construction Materials and Technology |
| C&D(Qingdao)Co.,Ltd | China | 5-334 | Construction Materials |
| Changshu Rongxin Nonwovens Co.,Ltd | China | 4-221 | Smart Building and Technology, Home Furniture |
| Changzhou Baosheng Wood Industry Co.,Ltd. | China | 5-225 | Construction Materials and Technology |
| Changzhou Benefit Waterproof Equipment Co., Ltd | China | 1-435 | Construction Materials / Heavy Machines |
| Changzhou Broad New Materials Technology Co.,Ltd | China | 4-225 | Smart Building and Technology, Home Furniture, Electrical Equipment |
| Changzhou Cosyhome New Materials Technology Co.,Ltd | China | 5-265A | Construction Materials |
| Changzhou Delai Wood Co.,Ltd | China | 1A-239 | Construction Materials and Technology / Interior Design |
| Changzhou Huayi Antistatic Raised Floor Co.,Ltd | China | 1-536 | Construction Materials |
| Changzhou Newlife Decorative Material Co., Ltd. | China | 1A-248 | Construction Materials and Technology / Interior Design |
| Changzhou Babel Industrial Co.,Ltd | China | 4-316 | Construction Materials and Technology, Electrical Equipment |
| Chaozhou Changhong Sanitary Ware Technology Co.,Ltd | China | 5-364 | Construction Materials |
| Chaozhou Chaoan Dayao Bathroom Equipment Industrial Co., Ltd. | China | 1-419 | Construction Materials |
| Cixi Mingzhan Industrial&Commercial Co.,Ltd | China | 3-436 | Construction Materials |
| Compas (Xiamen) Plumbing Technology Co., Ltd. | China | 1-518 | Construction Materials |
| Dingzhou Best Hardware Co., Ltd | China | 5-324 | Construction Materials |
| Era Architectural Hardware(Zhongshan) Co.,Ltd. | China | 5-386 | Construction Materials |
| Fenan Aluminum Co.,Ltd. | China | 5-349 | Construction Materials |
| Fengxian Changsheng Wood Industry Co.,Ltd | China | 5-210 | Construction Materials |
| Focus Technology Co., Ltd. | China | 3-327 | Construction Materials |
| Foshan Ablehome Tech Co.,Ltd | China | 5-346 | Construction Materials |
| Foshan Aekea Commercial Co.,Ltd | China | 5-132 | Construction Materials |
| Foshan Artisan Construction Material Co., Ltd. | China | 5-284 | Construction Materials / Interior Design |
| Foshan City Xinlang Sanitary Ware Co.,Ltd | China | 1A-752 | Construction Materials |
| Foshan Fukuang Intelligent Home Co., Ltd | China | 5-384 | Construction Materials |
| Foshan Fuxuan Window And Door Co., Ltd. | China | 5-337 | Construction Materials |
| Foshan Gaoming Zhianda Electronics And Hardware Co., Ltd | China | 5-264 | Construction Materials |
| Foshan Guangjuli Metal Co., Ltd. | China | 5-382 | Construction Materials |
| Foshan Hero Metal Co.,Ltd | China | 5-122 | Construction Materials |
| Foshan Hong Zhan Stainless Steel Co;Ltd. | China | 5-373 | Construction Materials |
| Foshan Jiasheng Trade Co Ltd | China | 5-388 | Construction Materials |
| Foshan Kaisino Building Material Co., Ltd. | China | 1A-249 | Construction Materials and Technology / Interior Design |
| Foshan Kapusi Hardware Tools Co.,Ltd. | China | 5-425 | Construction Materials |
| Foshan Lester De Trading Co.,Ltd | China | 1A-750 | Construction Materials |
| Foshan Nanhai Lianxing Deli Decoration Materials Co.,Ltd. | China | 4-217 | Construction Materials |
| Foshan Nanhai Yuexing Hardware Products Co., Ltd. | China | 5-310 | Construction Materials |
| Foshan Parcos Co., Ltd. | China | 5-374 | Construction Materials |
| Foshan Ressani Bathroom Co., Ltd | China | 1A-147 | Construction Mateials / Ineterior Design |
| Foshan Sanshui Fenglu Aluminium Company Limited | China | 1A-246 | Construction Materials and Technology |
| Foshan Shensheng Building Material Technology Co.,Ltd. | China | 3-432 | Construction Materials |
| Foshan Startrade Company Limited | China | 1A-740 | Construction Materials |
| Foshan Yg Import&Export Co.,Ltd | China | 5-378 | Construction Materials and Technology / Interior Design |
| Foshan Yuantong Adhesive Co., Ltd. | China | 5-376 | Construction Materials |
| Frametec (Xiamen) Building Technology Co., Ltd. | China | 1A-211 | Construction Materials and Technology |
| Fujian Excellence Honcha Environmental Intelligence Equipment Co.,Ltd. | China | 5-260 | Construction Materials |
| Fujian Herun Stone Co., Ltd | China | 5-336 | Construction Materials / Stone Products |
| Fujian Nanan Yonghao Hardware Technology Development Co., Ltd. | China | 5-354 | Construction Materials |
| Fujian Quanzhou Nanxing Marble Co.,Ltd | China | 1A-304 | Construction Materials and Technology / Stone Products |
| Fujian Tietuo Machinery Co.,Ltd. | China | 1A-251 | Construction Materials |
| Fuzhou Joshua Building Material Co.,Ltd | China | 5-235A | Construction Materials |
| Fuzhou Yangmei Best Import And Export Co.,Ltd | China | 1-522 | Interior Design and Technology, Constructions Materials |
| Ganzhou Amer Import And Export Co.,Ltd | China | 3-335 | Construction Materials |
| Gdaa Intl Co,.Ltd | China | 5-321 | Construction Materials and Technology |
| GREE Electric Appliances of Zhuhai | China | 4-117 | HVAR |
| Gs Tents | China | 5-214 | Construction Materials and Technology / Interior Design |
| Guangdong Alison Technology Co.,Ltd. | China | 3-321 | Construction Materials and Technology / Heating Equipment and Technology |
| Guangdong Baishan Furniture Co., Ltd. | China | 5-370 | Construction Materials |
| Guangdong Chuanqi New Material Co.,Ltd | China | 5-423 | Construction Materials / Stone Products |
| Guangdong Grand Metal Material Co.,Ltd | China | 5-226 | Construction Materials and Technology |
| Guangdong Huayou Hardware Products Co., Ltd | China | 5-255 | missing in online listing |
| Guangdong Runli Advancedmaterials Technology Co.,Ltd | China | 5-271 | Construction Materials |
| Guangdong Sudihao Intelligent Technology Co.,Ltd | China | 5-286 | Construction Materials |
| Guangdong Wiselink Ltd. | China | 5-237 | Construction Materials |
| Guangdong Yaolong Metal Technology Co.,Ltd. | China | 5-379 | Construction Materials |
| Guangdong Zhongbiao Sanitary Ware Technology Co.,Ltd. | China | 5-371 | Construction Materials |
| Guangxi Goshen Porcelabobo Ceramics Co.,Ltd | China | 5-362 | Construction Materials |
| Guangxi Hongfa Heavy Machinery Co.,Ltd. | China | 1A-738 | Construction Materials |
| Guangzhou Hexin Industry Co.,Ltd. | China | 5-433 | Construction Materials |
| Haining Ouyi Decoration Materials Co., Ltd | China | 5-254 | Construction Materials |
| Hangzhou Qide Door Industry Technology Co.,Ltd | China | 5-421 | Construction Materials |
| Hebei Forest Bright Wood Industry Co., Ltd. | China | 5-304 | Construction Materials |
| Hebei Runbang Imp.& Exp. Trade Co.,Ltd | China | 1A-237 | Construction Materials and Technology / Interior Design |
| Hebei Xinnuo Roll Forming Machine Co.,Ltd | China | 1A-223 | Construction Materials and Equipment |
| Hebei Yanbo Color Coated Sheet Co.,Ltd | China | 5-270 | Construction Materials |
| Henan Beidi Plastic Industry Co., Ltd. | China | 5-124 | Construction Materials |
| Henan Dobetter Trading Co.,Ltd | China | 5-274A | Construction Materials |
| Henan Hantech Machinery & Technology Co., Ltd | China | 5-236 | Construction Materials |
| Henan Ncy I/E Co., Ltd. | China | 3-430 | Construction Materials |
| Henan Ziteng Decoration Materials Co., Ltd. | China | 1A-221 | Interior Decoration |
| Herbert Suzhou International Trade Co., Ltd | China | 5-380 | Construction Materials |
| Heshan Manbong Sanitary Ware Technology Co.,Ltd. | China | 5-288 | Construction Materials |
| Huangshan Dongyi Decorative Material Co.,Ltd | China | 5-254A | Construction Materials |
| Huangshan Grandwind International Co.,Ltd. | China | 5-261 | Construction Materials |
| Huangshan Huasu New Material Science & Technology Co.,Ltd. | China | 5-341 | Construction Materials / Interior Design and Equipment |
| Hui Jin Xin Hardware Mfg | China | 5-445 | Construction Materials |
| Huizhou Chuang Xin Long Industrial Co.,Ltd | China | 5-323 | Construction Materials |
| Huzhou Yiluan Wood Co.Ltd. | China | 1A-253 | Construction Materials and Technology |
| Jiangmen Descoo Hardware Factory Limited | China | 1-417 | Construction Materials |
| Jiangmen Joint Power Hardware Co., Ltd. | China | 1A-310 | Construction Materials |
| Jiangshan Prima Home Co., Ltd | China | 1-423 | Interior Design and Technology, Constructions Materials |
| Jiangsu Daya Sanitary Ware Technology Co., Ltd. | China | 5-224 | Construction Materials and Technology |
| Jiangsu Hengran New Material Co.,Ltd | China | 1-437 | Construction Materials and Technology |
| Jiangsu Huilong International Corporation | China | 1A-320 | Construction Materials and Technology |
| Jiangsu Langyue New Materials Technology Co., Ltd | China | 5-447 | Construction Materials |
| Jiangsu Nicedecor Industrial Co., Ltd. | China | 1-433 | Construction Materials and Technology / Interior Design |
| Jiangsu Orient Industrial | China | 4-326 | Smart Building and Technology, Electrical Equipment, Home Appliance |
| Jiangsu Pivot New Decorative Materials Co., Ltd | China | 5-246 | Construction Materials |
| Jiangsu Scarab Science And Education Equipment Co., Ltd. | China | 5-249 | Landscaping Architecture |
| Jiangsu Shengchang Innovative Household Materials Co.,Ltd. | China | 5-267 | Construction Materials and Technology |
| Jiangsu Tang Chen Machinery Equipments Manufacturing Co., Ltd | China | 5-216 | Construction Materials and Equipment |
| Jiangsu Tianyu Fibre Co.,Ltd | China | 5-344 | Construction Materials |
| Jiangsu Yuke New Material Co., Ltd | China | 3-440 | Construction Materials |
| Jiangxi Alutile Building Materials Co.,Ltd. | China | 1A-352 | Construction Materials |
| Jiangyin City Huasicheng Nonwovens Co.,Ltd. | China | 5-263 | Construction Materials |
| Jiangyin Dingbo Technology Co., Ltd | China | 1-516 | Construction Materials and Technology |
| Jiangyin W.T Thermal Insulation Material Co.,Ltd | China | 5-130 | Construction Materials / Ventilation Equipment and Technology |
| Jinhua Jinhao Technology Co.,Ltd | China | 5-279 | Construction Materials |
| Jinhua Xinyt Decoration Material Co.,Ltd | China | 5-245A | Construction Materials |
| Jinjiang Huabao Stone Co.,Ltd | China | 1-427 | Construction Materials / Stone Products |
| Jouco (Xiamen) Sanitary Ware Co., Ltd. | China | 1A-217 | Construction Materials and Technology |
| Kaiping Aida Sanitary Ware Technology Co., Ltd. | China | 5-347 | Construction Materials |
| Kaiping Colourway Sanitary Industry Ltd. | China | 5-431 | Construction Materials |
| Kaiping Junyuan Import And Export Trading Co.,Ltd. | China | 1A-742 | Construction Materials |
| Kaiping Poyin Sanitary Ware Co.,Ltd. | China | 5-280 | Construction Materials |
| Kaiping Yinglan Hardware Products Co., Ltd | China | 5-273 | Construction Materials |
| King Brush Co.,Ltd | China | 4-219 | Construction Materials |
| Kunshan Yuhuan Package Materials Co.,Ltd | China | 4-227 | Electrical Materials, Home Appliances, Smart Building and Technology |
| Lan Ya New Materials (Jiangsu) Co. , Ltd | China | 5-244 | Construction Materials / Stone Products |
| Lianyungang Chanta International Wood Co.,Ltd | China | 1-439 | Construction Materials and Technology |
| Linqu Yuanyang Adhesive Industry Co., Ltd. | China | 5-230 | Construction Materials |
| Linyi Aowei International Trade Co.,Ltd | China | 5-282 | Construction Materials and Technology |
| Linyi Consmos Imp.& Exp. Co., Ltd | China | 3-339 | Construction Materials |
| Linyi Dongstar Import & Export Co., Ltd. | China | 5-329 | Construction Materials / Interior Design and Equipment |
| Linyi Dongyue Imp&Exp Co.,Ltd | China | 5-229 | Construction Materials and Technology |
| Linyi Greens Trade Co.,Ltd | China | 4-223 | Smart Building and Technology, Home Furniture, Solar Energy |
| Linyi Huite International Trade Co.,Ltd | China | 3-434 | Construction Materials |
| Linyi Raya Commerce Co.,Ltd | China | 5-368 | Construction Materials |
| Linyi Tonghe Trade Co., Ltd. | China | 5-150 | Construction Materials and Technology |
| Linyi Xhwood International Trade Co.,Ltd | China | 1-526 | Construction Materials |
| Luoyang Kms Artificial Turf Co., Ltd. | China | 5-222 | Construction Materials and Technology |
| Luoyang Dahua Heavy Industry Science & Technology Co., Ltd. | China | 5-221 | Construction Materials and Equipment |
| Nantong Sanjayro Import And Export Co.,Ltd | China | 5-247 | Construction Materials / Heavy Equipment |
| Nicron Lighting Co., Ltd | China | 4-310 | Lighting Technologies / Lighting and Fittings |
| Ningbo Banyan Life E-Commerce Co.,Ltd | China | 1A-336 | Construction Materials |
| Ningbo Flourishing Import And Export Co., Ltd | China | 5-348 | Construction Materials |
| Ningbo Hebo Construction Hardware Co.,Ltd. | China | 5-238 | Construction Materials |
| Ningbo Huanyu Sanitary Ware Co., Ltd | China | 5-435 | Construction Materials |
| NINGBO SALVADOR IMP. & EXP. CO.,LTD | China | 5-320 | Construction Materials |
| Oriental Construction Material (Suzhou) Co., Ltd. | China | 5-240 | Construction Materials and Technology |
| Qingdao Barefoot Construction Material Co., Ltd | China | 5-360 | Construction Materials |
| Qingdao Fortune Wood Products Co.,Ltd | China | 3-422 | Construction Materials and Technology / Interior Design |
| Qingdao H-Quality Industries Co.,Ltd | China | 5-243 | Construction Materials |
| Qingdao Jolong Window Door&Curtain Wall Co.,Ltd | China | 5-439 | Construction Materials |
| Qingdao L&C Import And Export Co.,Ltd | China | 5-212 | Construction Materials |
| Quanzhou City Sanlian Machinery Manufacture Co.,Ltd. | China | 1A-334 | Construction Materials / Heavy Machines |
| Quanzhou Landoo Sanitary Ware Co.,Ltd | China | 1-421 | Construction Materials |
| Quanzhou Qunfeng Trading Co.,Ltd. | China | 5-231 | Construction Materials and Technology |
| Relle Decoration Material Guangzhou Co.,Ltd. | China | 1A-252 | Construction Materials |
| Shandong Baolongda Industry Group Co., Ltd. | China | 5-266 | Construction Materials |
| Shandong Best Import&Export Co., Ltd. | China | 5-265 | Construction Materials |
| Shandong Binzhou Eight Horses Plastic Chemical Fiber Co., Ltd | China | 5-351 | Construction Materials |
| Shandong Binzhou Hengmai Nylon Chemical Fabric Products Company Limited | China | 5-325 | Construction Materials |
| Shandong Binzhou Hengshun Net Industry Co.,Ltd | China | 5-353 | Construction Materials |
| Shandong Chinelink Building Materials Co.,Ltd | China | 5-126 | Construction Materials |
| Shandong Dongri Ruchun Home Furnishing Co., Ltd | China | 5-232 | Construction Materials |
| Shandong Feichi Wood Plastic Technology Co.,Ltd | China | 3-331 | Construction Materials |
| Shandong Green Land Grass Co.,Ltd. | China | 5-358 | Construction Materials |
| Shandong Hiconfident Building Materials Co.,Ltd. | China | 5-152 | Construction Materials and Technology |
| Shandong Huajian Aluminium Group Co., Ltd | China | 5-136 | Construction Materials / Heavy Machines |
| Shandong Intek New Material Co.,Ltd. | China | 5-262 | Construction Materials |
| Shandong Intop International Trade Co.,Ltd | China | 5-274 | Construction Materials |
| Shandong Jiacheng Stone Coated Steel Roofing Tile Co., Ltd. | China | 5-366 | Construction Materials / Stone Products |
| Shandong Jiaobao New Material Co., Ltd. | China | 5-308 | Construction Materials |
| Shandong Juhuan New Material Technology Co., Ltd. | China | 5-355 | Construction Materials |
| Shandong Kelesi New Material Technology Co., Ltd | China | 3-317 | Construction Materials and Technology |
| Shandong Laimeng New Materials Co.,Ltd | China | 5-357 | Construction Materials |
| Shandong Lvkang Decoration Material Co., Ltd. | China | 5-335 | Construction Materials |
| Shandong Maituo International Trade Co., Ltd. | China | 5-244A | Construction Materials |
| Shandong Nice Building Materials Co.,Ltd. | China | 5-275 | Construction Materials |
| Shandong Sanze Silicone Sealant Co.,Ltd | China | 5-327 | Construction Materials |
| Shandong Ups Housing Project Co., Ltd | China | 1A-250 | Construction Materials |
| Shandong Xingang Group | China | 5-241 | Construction Materials |
| Shandong Yatai New Material Technology Co., Ltd | China | 5-242 | Construction Materials |
| Shanghai Maxtech Plastic Machinery Co., Ltd | China | 3-333 | Construction Materials |
| Shenzhen Coming Technology Co.,Ltd | China | 4-203 | Construction Materials / Lighting and Fittings |
| Shenzhen Fotune Decoration Material Co.,Limited | China | 5-277 | Construction Materials and Technology |
| Shenzhen Gaozhi Decorative Material Co., Ltd. | China | 5-377 | Construction Materials |
| Shenzhen Leeste Industry Co.,Ltd | China | 3-337 | Construction Materials / Stone Products |
| Shouguang Changsong Wood Industry Co.,Ltd | China | 5-302 | Construction Materials |
| Shouguang Honsoar Imp. & Exp. Trading Co., Ltd. | China | 5-134 | Construction Materials |
| Shuyang Jinfeng Wooden Factory | China | 1A-225 | |
| Sino Sources Tech Co.,Ltd. | China | 5-413 | Construction Materials |
| Sumec International Technology Co., Ltd | China | 1A-207 | Construction Materials |
| Suqian Fuji Construction Materials Co.,Ltd | China | 1A-229 | |
| Suzhou Dongda Wood Co., Ltd | China | 1A-209 | Construction Materials, Interior Design |
| Suzhou Eron Industrials Co., Ltd | China | 1A-326 | Construction Materials and Technology / Interior Design |
| T & Y Hardware Industry Co., Ltd. | China | 5-326 | Construction Materials |
| Taizhou Anyshower Sanitary Ware Co.,Ltd. | China | 1A-227 | |
| Taizhou Fastener Import Export Co.,Ltd | China | 4-324 | Smart Building and Technology, Electrical Equipment, Home Appliance |
| Taizhou Gosin Copper Industry Co.,Ltd | China | 1A-213 | Construction Materials / Heavy Machines |
| Taizhou Jutuo Sanitary Ware Co.,Ltd | China | 5-340 | Construction Materials |
| Taizhou Moerka Valve Co.,Ltd | China | 5-345 | Construction Materials |
| Taizhou Shengkai Sanitary Ware Co.,Ltd. | China | 5-245 | Construction Materials |
| Taizhou Spring Imp.&Exp. Co., Ltd. | China | 1A-350 | Construction Materials |
| Taizhou Yaxing Sanitaryware Co.,Ltd | China | 5-330 | Construction Materials |
| Taizhou Zhonghao Machine Co.,Ltd. | China | 5-258 | Construction Materials |
| Tianjin Friend Import & Export Co.,Ltd | China | 5-451 | Construction Materials |
| Tianjin Youfa Steel Pipe Group | China | 5-411 | Construction Materials |
| Tjk Machinery (Tianjin) Co., Ltd. | China | 5-275A | Construction Materials |
| Usan Kitchen And Bath Co.,Ltd | China | 3-329 | Construction Materials |
| WEIFANG HUAFENG ADHESIVE INDUSTRY CO., LTD | China | 5-367 | Construction Materials |
| Wenzhou Lick Hardware.Co.,Ltd. | China | 5-365 | Construction Materials |
| Wonly Security Technology Holding Co.,Ltd | China | 5-322 | Construction Materials |
| Wuxi Familylion Floor Co.,Ltd | China | 5-233 | Construction Materials |
| Wuxi Guangxinghongmao International Co.,Ltd | China | 1-534 | Construction Materials |
| Wuxi Zhengchuang Cold Bending Technology Co., Ltd | China | 5-443 | Construction Materials / Ventilation Equipment |
| Xiamen Ally Group Co., Ltd | China | 5-223 | Construction Materials / Stone Products / Interior Design |
| Xiamen Dahe Peb Construction Technology Co., Ltd. | China | 5-142 | Construction Materials and Technology |
| Xiamen Erudite Machinery Co.,Ltd. | China | 5-140 | Construction Materials and Technology / Heavy Machines |
| Xiamen Fuming Roll Forming Machinery Co., Ltd. | China | 1A-338 | Construction Materials and Technology |
| Xiamen Hiyi Import And Export Co.,Ltd. | China | 1A-247 | Construction Materials |
| Xiamen Ming Stone Co.,Ltd. | China | 5-276 | Construction Materials / Stone Products |
| Xiamen Srs Trading Co., Ltd. | China | 1A-308 | Construction Materials and Technology / Stone Products |
| Xiamen Thinkrock Stone Imp &Exp Co.,Ltd. | China | 1A-149 | Constrcution Materials and Techology / Stone Products and Technology |
| Xiamen Tongho Trading Co.,Ltd. | China | 1A-746 | Construction Materials / Stone Products |
| Xiamen Xinhonghua Machinery Co.,Ltd | China | 5-350 | Construction Materials |
| Xiamen Yingliang Stone Co., Ltd. | China | 5-361 | Construction Materials |
| Xuancheng Chongai Sanitary Ware Co.Ltd | China | 5-343 | Construction Materials |
| Xuancheng Galaxy Sanitary Wares Co., Ltd | China | 5-252 | Construction Materials |
| Xuancheng Well Bath Sanitary Ware Co., Ltd | China | 5-437 | Construction Materials |
| Xuzhou Anda Building Material Co.,Ltd. | China | 5-224A | Construction Materials |
| Xuzhou Enhancer Window Control Co.,Ltd | China | 5-138 | Construction Materials and Technology |
| Xuzhou Tianshan Wood Co., Ltd. | China | 5-328 | Construction Materials |
| Yancheng Langnuo Hardware Co., Ltd | China | 1A-330 | Construction Materials |
| Yancheng Tiandi International Trade Co., Ltd | China | 1A-324 | |
| Yangzhou Qionghua Tools Co.,Ltd | China | 4-320 | Smart Building and Technology, Power Generation |
| Yongkang Phipulo Smart Home Co.,Ltd | China | 1A-346 | Construction Materials |
| Yuhuan Huazun Sanitary Ware Co., Ltd | China | 5-256 | Construction Materials |
| Yuhuan Jiayu Valve Co.Ltd. | China | 5-252A | Construction Materials |
| Yuhuan Xinjia Valve Co., Ltd. | China | 4-322 | Water Drainage System |
| Yuhuan Yihang Fluid Control Technology Co.,Ltd | China | 5-268 | Construction Materials |
| Zhanjiang Zhaoxin Building Material Co., Ltd | China | 5-255A | Construction Materials |
| Zhaoqing Keyi Metal Manufacturing Co.,Ltd | China | 5-342 | Construction Materials |
| Zhejiang Chaodai Hardware Co.,Ltd | China | 5-264A | Construction Materials |
| Zhejiang Delifu Technology Co., Ltd. | China | 5-227 | Construction Materials and Technology |
| Zhejiang Deyue Import And Export Co.,Ltd | China | 3-420 | Construction Materials |
| Zhejiang Double-Lin Valves Co., Ltd. | China | 5-234 | Construction Materials and Technology |
| Zhejiang Jiangshan Rewin Door Industry Co.,Ltd. | China | 3-428 | Construction Materials |
| Zhejiang Jiangshan Wufu Door Co., Ltd. | China | 3-323 | Construction Materials |
| Zhejiang Jinhua Blue Forest Decoration Materials Co.,Ltd | China | 5-356 | Construction Materials |
| Zhejiang Jiuhuan Sanitary Ware Co.,Ltd | China | 5-257 | Construction Materials |
| Zhejiang Linyuanwai Materials Technology Co.,Ltd. | China | 5-359 | Construction Materials |
| Zhejiang New Insight Material Technology Co.,Ltd | China | 5-202 | Construction Materials and Technology |
| Zhejiang Ounaili New Material Co.,Ltd | China | 5-204 | Construction Materials and Technology |
| Zhejiang Ouzhi New Materials Co., Ltd | China | 5-352 | Construction Materials |
| Zhejiang Rongwooh Adhesive.,Ltd | China | 1A-736 | Construction Materials |
| Zhejiang Royal Home Co., Ltd. | China | 5-331 | Construction Materials |
| Zhejiang Songhua New Material Co.,Ltd. | China | 5-449 | Construction Materials |
| Zhejiang Taizhen Industrial Co.,Ltd | China | 5-253 | Construction Materials |
| Zhejiang Wtm Copper Co., Ltd. | China | 5-441 | Construction Materials |
| Zhejiang Xuanlong Kitchen And Bath Technology Co., Ltd | China | 5-332 | Construction Materials |
| Zhejiang Yirun Technology Co., Ltd | China | 5-235 | Construction Materials |
| Zhejiang Zhongbang Decorative Material Co., Ltd | China | 5-369 | Construction Materials and Technology / Interior Design |
| ZHENGZHOU SAINUO BUILDING MATERIALS CO.,LTD. | China | 5-208 | Construction Materials |
| Zhenjiang Instech Hardware Co., Ltd | China | 1-538 | Construction Materials |
| Zhiru Building Ceramics Co. Ltd. Chaoan Chaozhou | China | 1A-340 | Construction Materials |
| Zhongshan City Jixin Core Lock Co.,Ltd | China | 1A-235 | Construction Materials and Technology |
| ZHUJI SHANHUI MACHINERY CO., LTD. | China | 5-146 | Construction Materials and Technology |
| Zhuji Shengpai Packing Material Co.,Ltd | China | 5-234A | Construction Materials |
| Abeo A/S | Denmark | 1A-528 | Construction Materials and Technologies |
| Afinitas A/S | Denmark | 1B-315 | Construction Materials and Technologies |
| Acrow | Egypt | 1-113 | Construction Materials |
| GlassRock Insulation Company S.A.E | Egypt | 4-311 | Heating Technology |
| Royal Minerals | Egypt | 1B-424 | Construction Materials and Technologies |
| Dallmer GmbH + Co. KG | Germany | 1B-528 | Interior design and Equipment |
| Fritz Kohl GmbH & Co. KG | Germany | 1B-416 | Constructions Technologies/Interior Design |
| Gietl GmbH | Germany | 1A-610 | Construction Materials and Technologies |
| HESS Goup GmbH | Germany | 1A- 446 | PMV (Plants, Heavy Machinery & Vehicles) |
| Ko-Biz | Germany | 1A-616 | Construction Materials and Technologies |
| Masa GmbH | Germany | 1A-534 | Construction Materials and Technologies |
| Prinzing -Pfeiffer GmbH | Germany | 1A- 446 | PMV (Plants, Heavy Machinery & Vehicles) |
| SOMMER Anlagentechnik GmbH | Germany | 1A-730 | Construction Materials and Technologies |
| SR-Schindler Maschinen-Anlagentechnik GmbH | Germany | 1A- 446 | PMV (Plants, Heavy Machinery & Vehicles) |
| Top-Werk GmbH | Germany | 1A- 446 | PMV (Plants, Heavy Machinery & Vehicles) |
| Yimmer Gmbh | Germany | 4-145 | Construction Materials and Technologies |
| Comfort Exports | India | 1B-426 | Construction Materials and Technologies |
| Eastman Cast & Forge Ltd | India | 1A-622 | Construction Materials and Technologies |
| Eastman Exports Pvt. Ltd. | India | 4-323 | Construction Materials and Technologies |
| JRB Engineering Works | India | 3-247 | Construction Machinery |
| Midwest Granite Pvt Ltd. | India | 1B-518 | Stone Products |
| Nexo Industries Pvt Lt. | India | 1B-522 | Construction Materials and Technologies |
| Pan Creation | India | 2-534 | Construction Materials and Technologies |
| Stroke Equipment India Private Limited | India | 1A-722 | Construction Materials and Technologies |
| Hindustan Alcox Limited (Hal Industries) | India | 1-119 | Construction Materials and Technologies |
| Agrominafiber Java Indonesia | Indonesia | 1B-534 | Interior Design |
| Alfo Citra Abadi | Indonesia | 1B-534 | Construction Materials and Technology |
| Bangunperkasa Adhitamasentra | Indonesia | 1B-534 | Construction Materials |
| Chasindo Karunia Abadi | Indonesia | 1B-534 | Interior Design |
| Ekspora | Indonesia | 1B-534 | Stones and Construction Materials |
| Infinity Global Export | Indonesia | 1B-534 | Interior Design, Kitchen Furnitures |
| Jaroe Design | Indonesia | 1B-534 | Interior Design |
| Jawa Classic | Indonesia | 1B-534 | Interior Design, Doors and Windows |
| Khazanah Indonesia | Indonesia | 1B-534 | Stones and Construction Materials |
| Kirana Mas Homes | Indonesia | 1B-534 | Landscaping |
| Kreasindo Tri Sinergi | Indonesia | 1B-534 | Interior Design |
| Pelita Desa | Indonesia | 1B-534 | Plants and Machineries |
| Platinum Ceramics | Indonesia | 1B-534 | Construction Materials |
| Rumah Beton Indonesia | Indonesia | 1B-534 | Construction Materials, Interior Design |
| Spoleno Prima Kreasindo | Indonesia | 1B-534 | Interior Design |
| Supreme Belting Perkasa | Indonesia | 1B-534 | Construction Materials |
| Indonesian Trade Promotion Center Jeddah | Indonesia | 1B-534 | Trade Fair Services |
| A.T.P Avanzate Tecnologie Plastiche Srl | Italy | 1-321 | Construction Tools |
| Bussi Falegnameria | Italy | 1-339 | |
| Carminati Serrament SRL | Italy | 1B-306 | Windows and Doors, Internal doors and wood pane |
| Carrino Design | Italy | 1-319 | Doors & Windows |
| Cocif | Italy | 1-316 | Interior Doors / Design |
| Colorificio Atria Srl | Italy | 1-317 | |
| Colorificio Valdecia | Italy | 1-424 | Paints |
| Comipont SPA | Italy | 1B-504 | Construction Materials and Technologies |
| Domos SRL | Italy | 1-426 | Granite & Marble Products |
| Drago SRL | Italy | 1A-127 | Earth Moving Vehicle |
| European Casting Industry Srl's | Italy | 1A-439 | Industrial Equipment |
| GDA Marmi E Graniti SRL | Italy | 1-416 | Granite & Marble Products |
| ICE | Italy | 1-329 | |
| JAVEY S.R.L | Italy | 1-438 | Doors & Windows |
| Lapitec S.p.A. | Italy | 1-436 | Architectural Finishing |
| Light Progress S.r.l. | Italy | 1-430 | Engineering /Design Services, Environment Protection, Water Treatment |
| Nusco Spa | Italy | 1-327 | Doors & Windows |
| Pilosio srl | Italy | 1-333 | Aluminum Products, Engineering /Design Services, formwork & Scaffolding |
| Polypiu | Italy | 1-420 | |
| Romagno Marmi | Italy | 1-331 | Architectural Finishing |
| Serramenti F. LLI Teofilo S.r.l | Italy | 1-337 | Aluminum Products |
| Stilarte srl | Italy | 1-418 | Architectural Finishing |
| Styla SRL | Italy | 1-325 | Architectural Finishing |
| Suwood srl | Italy | 1-335 | Facades & Clading, Formwork & Scaffolding, Timber Products |
| Thermowatt | Italy | 1-312 | Heating and Control Technology |
| Zhermack S.p.A | Italy | 1-432 | Architectural Finishing |
| Advanced Furniture Industry Co. Ltd. (Image) | Jordan | 4-133 | Construction Materials / Wood Products |
| Albadeeha for Metal Works | Jordan | 4-234 | Construction Materials |
| Canning Industries company | Jordan | 4-137 | Construction Materials |
| Cooling Industries Company | Jordan | 4-232 | Air Condition Equipment and Technology |
| Giant Eagle for the manufacture of stone and marble machinery | Jordan | 1B-502/B | Construction Materials / Stone Products |
| Gulf Technical Industrial CO (GEPICO) | Jordan | 4-238 | Construction Materials and Technology |
| Jordanian Cypriot Construction Industries Co. | Jordan | 4-228 | Construction Materials / Stone Products |
| Msabek Technology for Metal Industries | Jordan | 4-236 | Construction Materials |
| New Alfajer Workshop Ltd | Jordan | 1B-500A | Architectural and Steel Products |
| Quds Paints Industry Co | Jordan | 4-414B | Paints |
| SIGMA For mining and industry | Almoasron for Plastic Bags CO. | Jordan | 4-414A | Construction Materials |
| Subeih Art Stone | Jordan | 4-230 | Construction Materials / Stone Products |
| Tahboub Company for Wood Industries | Jordan | 4-135 | Construction Materials / Wood Products |
| The National Airsol Packaging Company | Jordan | 4-139 | Construction Materials |
| Uniguard Waterproofing & Concrete Repairs | Jordan | 4-129 / 4-131 | Construction Materials and Technology |
| Al Ajllan Tensile Structures | Kingdom of Saudi Arabia | 3-324 | Interior Design & Finishing, Construction & Building Materials |
| Al Babtain Plastic and Insulation Materials Mfg. Co. Ltd | Kingdom of Saudi Arabia | 1-544 | Environment Protection, Water Technologies & solutions |
| Al Berry Factory For Volcanic Blocks | Kingdom of Saudi Arabia | 1-124 | Construction & Building Materials |
| Al Ghamdi Company For Sanitary Wares | Kingdom of Saudi Arabia | 1B-303 | Interior Design & Finishing |
| Al Kifah Building Equipment | Kingdom of Saudi Arabia | O-122 | PMV (Plants, Heavy Machinery & Vehicles), Construction & Building Materials |
| Al Koblan Thermopipe Factory Company | Kingdom of Saudi Arabia | 3-328 | HVAR |
| Al Mawarid Manpower Company | Kingdom of Saudi Arabia | 2-438 | Recruitment of qualified professionals |
| Al Munif Pipes | Kingdom of Saudi Arabia | 3-316 | Construction & Building Material |
| Al Nasser Group | Kingdom of Saudi Arabia | 4-202 | Lightings & Fittings |
| Al Takamol Factory for Industry | Kingdom of Saudi Arabia | O-108 | PMV (Plants, Heavy Machinery & Vehicles), Construction & Building Materials, Stone Tech (Stone Industry & Technology) |
| Al Tayar Plastic & Rubber Manafacturing Company | Kingdom of Saudi Arabia | 1B-125 | Construction & Building Materials, HVAR |
| Al Watania For Industries | Kingdom of Saudi Arabia | 4-239 | Construction & Building Materials |
| Al-Asasyah Basic Electronics Company | Kingdom of Saudi Arabia | 4-117 | HVAR |
| AlDhahayan Aluminum Panel Factory | Kingdom of Saudi Arabia | 1-308 | Construction & Building Materials |
| Aldiyar Alatiqa Est for Trading | Kingdom of Saudi Arabia | 1A-540 | |
| AL-Dweik Factory | Kingdom of Saudi Arabia | 1-546 | Construction & Building Materials, Interior Design & Finishing |
| Al-Gafary | Kingdom of Saudi Arabia | 3-314 | Interior Design & Finishing |
| Al-Hamdan Trading | Kingdom of Saudi Arabia | 4-347 | |
| Aljammaz Hydrotek | Kingdom of Saudi Arabia | 4-431 | Stone Tech (Stone Industry & Technology), HVAR |
| Al-Janoub Electric Light | Kingdom of Saudi Arabia | 4-537 | Lightings & Fittings |
| Alkhorayef Commercial Co. | Kingdom of Saudi Arabia | 4-214 | Electricity |
| ALRAED ALARABI Co., Ltd. | Kingdom of Saudi Arabia | 3-303 | Lighting & Fittings |
| Alsaj Wood Decoration | Kingdom of Saudi Arabia | 1B-220 | Interior Design & Finishing |
| Al-Sarif Company for Building Materials | Kingdom of Saudi Arabia | 2-216 | Construction & Building Materials |
| Alwah Alkjaleej Trading Co "Techno Bond " | Kingdom of Saudi Arabia | 1-517 | Construction & Building Materials, Interior Design & Finishing |
| Alzamil Co. for Industry & Trade & Transport | Kingdom of Saudi Arabia | 1-816 | Interior Design & Finishing, Water Technologies & solutions, HVAR |
| APLACO | Kingdom of Saudi Arabia | 2-328 | Construction & Building Materials, Water Technologies & solutions, HVAR |
| Arabain Khwarezm Co | Kingdom of Saudi Arabia | 1-739 | Interior Design & Finishing, Construction & Building Materials |
| Arabian Tile Co. ARTIC | Kingdom of Saudi Arabia | 1A-516 | Construction & Building Materials, Interior Design & Finishing |
| Arabian United float glass company | Kingdom of Saudi Arabia | 1-322 | Interior Design & Finishing |
| Arco Human Resources | Kingdom of Saudi Arabia | 1-128 | Human Resources |
| Armin Josef Wuensch Plaster Factory Co. | Kingdom of Saudi Arabia | 1-137 | Construction & Building Materials, Interior Design & Finishing |
| Asseeb Paints | Kingdom of Saudi Arabia | 1-529 | Interior Design & Finishing |
| Atlas Elevators | Kingdom of Saudi Arabia | 1-802 | Construction & Building Materials |
| Badael Walls Panels Company | Kingdom of Saudi Arabia | O-322 | Interior Design & Finishing, Construction & Building Materials |
| Banamco Kitchens | Kingdom of Saudi Arabia | 1-112 | Construction & Building Materials, Interior Design & Finishing, Stone Tech (Stone Industry & Technology) |
| Bilateral Specialized Company for Industry (BSCO) | Kingdom of Saudi Arabia | 1A-508 | Construction & Building Materials, Interior Design & Finishing,Water Technologies & solutions |
| Blue Scope For Engineering Consultancy | Kingdom of Saudi Arabia | 1-828 | |
| Bothina Suliman | Kingdom of Saudi Arabia | 1-642 | Construction & Building Materials, Interior Design & Finishing |
| Bravat | Kingdom of Saudi Arabia | 1B - 303 | |
| Build Station | Kingdom of Saudi Arabia | 1-817 | Construction & Building Materials, Interior Design & Finishing, HVAR, Stone Tech |
| Business & Horizon Trading Co. Ltd. - MinEx | Kingdom of Saudi Arabia | O-269 | PMV (Plants, Heavy Machinery & Vehicles), Stone Tech (Stone Industry & Technology), Construction & Building Materials |
| Byrne Equipment Rental | Kingdom of Saudi Arabia | 1A-654 | Construction & Building Materials |
| Canal Regional Company | Kingdom of Saudi Arabia | 2-338 | Construction & Building Materials |
| Closets World | Kingdom of Saudi Arabia | 1-620 | Interior Design & Finishing |
| Construction Development Trading Company (CDC) | Kingdom of Saudi Arabia | 2-339 | Construction & Building Materials |
| Creative Closets | Kingdom of Saudi Arabia | 2-129 | Interior Design & Finishing |
| Design Ideas for Engineering Consultancy | Kingdom of Saudi Arabia | 1B-202 | |
| Designes For WPC Doors | Kingdom of Saudi Arabia | 1A-420 | Interior Design & Finishing, Construction & Building Materials |
| Digipoints | Kingdom of Saudi Arabia | 4-435 | |
| Dry Mortar Company (DMC) | Kingdom of Saudi Arabia | O-304 | Construction & Building Materials |
| Edadcom Trading Company | Kingdom of Saudi Arabia | 2-542 | Construction & Building Materials, PMV (Plants, Heavy Machinery & Vehicles) |
| Elbow45.com | Kingdom of Saudi Arabia | 1A-678 | Construction & Building Materials |
| Elegant Houses Trading Co. | Kingdom of Saudi Arabia | O-314 | Interior Design & Finishing |
| Energy and Building Masters | Kingdom of Saudi Arabia | 3-542 | Security & Safety Systems |
| Etihad Cranes (GH) | Kingdom of Saudi Arabia | 1A-640 | PMV (Plants, Heavy Machinery & Vehicles), Construction & Building Materials, Water Technologies & solutions |
| Euroseating Saudi Arabia | Kingdom of Saudi Arabia | 4-513 | Seating Solutions (Chairs) |
| Eurotec | Kingdom of Saudi Arabia | 1B-206 | Interior Design & Finishing |
| Exa and Decor Ltd. | Kingdom of Saudi Arabia | 1-409 | Interior Design & Finishing, Construction & Building Materials |
| Topwerk | Kingdom of Saudi Arabia | 1A-446 | PMV (Plants, Heavy Machinery & Vehicles) |
| Future Mechanics Trading Co. | Fu-Mech | Kingdom of Saudi Arabia | 1-942 | Construction & Building Materials, Security & Safety Systems, Water Technologies & solutions |
| Golden Tools Trading Co. | Kingdom of Saudi Arabia | 4-540 | |
| GR8 CHOICE General Construction Co. | Kingdom of Saudi Arabia | 1-106 | Interior Design & Finishing, Stone Tech, Construction & Building Materials, HVAR |
| GRC Touch Company | Kingdom of Saudi Arabia | 1-100 | Construction & Building Materials, Interior Design & Finishing |
| Guidance Contracting Company | Kingdom of Saudi Arabia | 1B-100 | Construction & Building Materials |
| Hajjan Trading and Industrial Services Co. Ltd. (HATCON) | Kingdom of Saudi Arabia | 3-546 | PMV (Plants, Heavy Machinery & Vehicles), HVAR |
| Hesham ElSewedy Trading Co. Ltd. | Kingdom of Saudi Arabia | 3-626 | Electricity, Lighting & Fittings |
| Hidayath Metal Industries Co. | Kingdom of Saudi Arabia | 1A-430 | Construction & Building Materials, Interior Design & Finishing |
| High End Technology Company | Kingdom of Saudi Arabia | 1B-206 | Construction & Building Materials, Interior Design & Finishing |
| Ibrahim Hassan Al Ajllan Company for Contracting | Kingdom of Saudi Arabia | 3-324 | Interior Design & Finishing, Construction & Building Materials |
| Ibrahim Khalid Alsuwaiket Trading Est | Kingdom of Saudi Arabia | 1A-646 | PMV (Plants, Heavy Machinery & Vehicles), Construction & Building Materials |
| ICON Saudi - Prefabricated Building Development Industrial Co. | Kingdom of Saudi Arabia | 1A-443 | Construction & Building Materials |
| Institution Mastery Path Decoration | Kingdom of Saudi Arabia | 1A-644 | |
| Interra Technology | Kingdom of Saudi Arabia | 4-541 | Electricity, Smart Home, Building & City Technologies |
| Ishraqat Altamaiuz for Real Estate Development | Kingdom of Saudi Arabia | 2-107 | |
| Jawdah Industrial Company Limited | Kingdom of Saudi Arabia | 1-123 | Construction & Building Materials, Interior Design & Finishing |
| Jazeera Paints | Kingdom of Saudi Arabia | 2-317 | Interior Design & Finishing |
| Khalaf Aljohani Heavy Equipment Spare Parts Company | Kingdom of Saudi Arabia | 1A-552 | PMV (Plants, Heavy Machinery & Vehicles) |
| KiCE Construction Equipment | Kingdom of Saudi Arabia | O-122 | PMV (Plants, Heavy Machinery & Vehicles), Construction & Building Materials |
| Kokie | Kingdom of Saudi Arabia | O-235 | Interior Design & Finishing, Construction & Building Materials |
| Larimar | Kingdom of Saudi Arabia | 1B-530 | |
| Maan Aljasser Co. | Kingdom of Saudi Arabia | 2-129 | Interior Design & Finishing |
| MAB United For Trading and Contracting Co. | Kingdom of Saudi Arabia | 1A-630 | PMV (Plants, Heavy Machinery & Vehicles), Construction & Building Materials |
| Marbel Art | Kingdom of Saudi Arabia | 1-328 | Security & Safety Systems |
| Marble Design Factory Company | Kingdom of Saudi Arabia | 3-302 | Stone Tech (Stone Industry & Technology) |
| Marketing Home Group | Kingdom of Saudi Arabia | 1-817 | Construction & Building Materials, Interior Design & Finishing, HVAR, Stone Tech |
| Masdar | Kingdom of Saudi Arabia | 1-702 | Construction & Building Materials, Interior Design & Finishing |
| Mataa Carpentry Workshop | Kingdom of Saudi Arabia | O-217 | |
| Mazaya Aluminium | Kingdom of Saudi Arabia | O-116 | |
| Mejdaf Trading Company | Kingdom of Saudi Arabia | 4-343 | Electricity, Smart Home, Building & City Technologies, Renewable and Clean Energy |
| Metten Arabia Co. Ltd. – METARA | Kingdom of Saudi Arabia | 1A-662 | Construction & Building Materials |
| Mitsubishi Electric Saudi Co Ltd. | Kingdom of Saudi Arabia | 4-514 | Electricity |
| MOPATECH | Modern Wood Panel Factory | Kingdom of Saudi Arabia | 1-946 | Interior Design & Finishing |
| Musad Abdulatif Alghomlas for Trading Company | Kingdom of Saudi Arabia | 2-316 | Interior Design & Finishing |
| Nask Contracting CO | Kingdom of Saudi Arabia | 1-122 | General Contracting |
| Network Points Contracting Establishment | Kingdom of Saudi Arabia | 4-435 | |
| Nobles | Kingdom of Saudi Arabia | 1-409 | Interior Design & Finishing, Construction & Building Materials |
| Noor Fanoos Trading Company | Kingdom of Saudi Arabia | 4-403 | Interior Design & Finishing |
| Omran Tech | Kingdom of Saudi Arabia | 1B-101 | Construction & Building Materials, Interior Design & Finishing |
| Oscar Paints | Kingdom of Saudi Arabia | 1-101 | Interior Design & Finishing |
| Plasco for Plastic Industries | Kingdom of Saudi Arabia | 4-437 | Construction & Building Materials |
| Qimmat Al-Tadamun for Contracting (GlassShower) | Kingdom of Saudi Arabia | 1-646 | |
| Rateemah Trading Group | Kingdom of Saudi Arabia | 2-113 | Construction & Building Materials |
| Rawafd International Company | Kingdom of Saudi Arabia | 4-529 | Electricity, Smart Home, Building & City Technologies |
| Riyadh Cement Company | Kingdom of Saudi Arabia | 1-629 | Construction & Building Materials |
| Riyadh Cranes Factory Company | Kingdom of Saudi Arabia | O-249 | PMV (Plants, Heavy Machinery & Vehicles) |
| Riyadh Foundry Industrial & Commercial Co. | Kingdom of Saudi Arabia | 1-336 | Construction & Building Materials |
| Riyadh Pumps Company | Kingdom of Saudi Arabia | 2-247 | Construction & Building Materials |
| Rose Villa Real State Co. | Kingdom of Saudi Arabia | 1A-442 | Real Estate |
| Salaba Fasteners | Kingdom of Saudi Arabia | 1-729 | |
| Samnan Holidng Group | Kingdom of Saudi Arabia | 1-402 | Interior Design & Finishing, Construction & Building Materials, HVAR |
| Saudi Anfal Co. For Project LTD. | Kingdom of Saudi Arabia | 1-502 | Construction & Building Materials, Interior Design & Finishing, PMV (Plants, Heavy Machinery & Vehicles), Security & Safety Systems |
| Saudi Diesel Equipment Co. | Kingdom of Saudi Arabia | O-259 | Electricity |
| Saudi Electric Services Polytechnic (SESP) | Kingdom of Saudi Arabia | 4-335 | Center of Vocational Training |
| Saudi German Aluminum Product Ltd. | Kingdom of Saudi Arabia | 4-515 | Construction & Building Materials, Interior Design & Finishing, PMV (Plants, Heavy Machinery & Vehicles) |
| SEEN Lighting Factory | Kingdom of Saudi Arabia | 4-231 | Lighting & Fittings |
| Shade Technology Co.Ltd-STECO | Kingdom of Saudi Arabia | O-100 | Construction & Building Materials |
| SIBCA Electronic Devices Co. Ltd. | Kingdom of Saudi Arabia | 4-541 | Electricity, Smart Home, Building & City Technologies |
| Smart Homes Ltd Co | Kingdom of Saudi Arabia | 4-334 | Lighting & Fittings, Electrity, Smart Home, Building & City Technologies |
| Smart Wise | Kingdom of Saudi Arabia | 4-345 | Lighting & Fittings, Smart Home, Building & City Technologies |
| Space& Co | Kingdom of Saudi Arabia | 1-328 | Stone Tech (Stone Industry & Technology), Interior Design & Finishing, Construction & Building Materials, Stone Tech (Stone Industry & Technology) |
| Steeco Cement | Kingdom of Saudi Arabia | 1-728 | Construction & Building Materials |
| Sukuk Capital | Kingdom of Saudi Arabia | 1A-632 | Construction & Building Materials |
| Suleiman Bin Nasser Bin Mohammed Al-Turki Company | Kingdom of Saudi Arabia | 1-728 | Construction & Building Materials |
| Tanatel Contracting Company | Kingdom of Saudi Arabia | 1-328 | |
| Taqat Makani | Kingdom of Saudi Arabia | 1-642 | Construction & Building Materials, Interior Design & Finishing |
| Tarek Nasser Alakeel Co. | Kingdom of Saudi Arabia | 1A-626 | PMV (Plants, Heavy Machinery & Vehicles) |
| The First System | Kingdom of Saudi Arabia | 1A-404 | Construction & Building Materials, Interior Design & Finishing |
| Top Solidarity Construction Est. | Kingdom of Saudi Arabia | 1-646 | Construction & Building Materials, Interior Design & Finishing |
| Unibeton Readymix LLC | Kingdom of Saudi Arabia | 1-542 | Construction & Building Materials |
| United Verde Company for Trading | Kingdom of Saudi Arabia | 4-503 | HVAR, Water Technologies & solutions |
| United Vision Company For Industry | Kingdom of Saudi Arabia | 1-634 | |
| Universal Metal Coating Company - UNICOIL | Kingdom of Saudi Arabia | 1-834 | Construction & Building Materials |
| Watan Alalaab Trading | Kingdom of Saudi Arabia | O-215 | Playground & Outdoor Equipments Sports Flooring |
| Woroud Al-Qimma Establishment for Decoration | Kingdom of Saudi Arabia | O-235 | Interior Design & Finishing, Construction & Building Materials |
| Yamama Company for Red Bricks and Clay Products | Kingdom of Saudi Arabia | 2-306 | Interior Design & Finishing |
| Zakharef Factory for Polyurethane Manufacturer | Kingdom of Saudi Arabia | 1A-434 | |
| Zamla Trading Corporation | Kingdom of Saudi Arabia | 1-118 | Stone Treatment Materials, Mable polishing & Treatment, |
| Zekra Marble Co. Ltd. | Kingdom of Saudi Arabia | 2-329 | Stone Tech (Stone Industry & Technology) |
| Babnimnim Design Studio | Kuwait | 1A-427 | Interior Design |
| Sorooh Al Bukhamseen Construction Company | Kuwait | 1A-524 | Construction Materials and Technologies |
| Simonin SAS | Lebanon | 1A-712 | Construction Materials and Technologies |
| Vital Technical | Malaysia | 1B-400 | Construction Materials and Technologies |
| Philip A Tabone Marketing Ltd. (TABONE) | Malta | 1-115 | Concrete Products and Construction Machinery |
| Asona Middle East | Netherlands | 1A-604 | Ventillation and Aircondition Techonology |
| Betonblock | Netherlands | 4-526 | Trunking System and Conduit |
| HESS AAC Systems B.V. | Netherlands | 1A- 446 | PMV (Plants, Heavy Machinery & Vehicles) |
| Emaar Industries LLC | Oman | 1A-724 | Construction Materials |
| Techno Plastic Industry | Oman | 1B-116 | Construction Materials and Technology |
| Fast Cables Limited | Pakistan | 3-135 | Cables and Wires |
| Super Asia MDS Limited | Pakistan | 3-238 | Ventilation Solutions, Home Appliances, Heating Solutions - Saudi Elenex |
| Engro Polymer & Chemicals Ltd | Pakistan | 3-133 | Construction Materials |
| Faisal Sanitary Fitting Industries (Pvt) Ltd | Pakistan | 3-232 | Construction Materials |
| FSF Plastic Industries (Pvt) Ltd | Pakistan | 3-230 | Construction Materials / Plastics |
| Ghani Glass Limited | Pakistan | 3-129 | Construction Materials |
| International Industries Ltd | Pakistan | 3-228 | Construction Materials |
| Mohamand Dada Minerals | Pakistan | 3-234 | Mining |
| Saadat Sports | Pakistan | 3-137 | Sports Wear |
| SK Stones (Pvt) Ltd | Pakistan | 3-139 | Construction Materials / Stone Products |
| Think PVC (Pvt) Ltd | Pakistan | 3-131 | Construction Materials |
| Universal Brushwares (Pvt) Ltd | Pakistan | 3-236 | Construction Materials |
| AGRO-WIKT Sp. z o.o. | Poland | 1B-115 | Machines |
| DABEX Sp. z o.o. | Poland | 1B-112 | Interior Design and Equipment |
| Grenton | Poland | 4-315 | Interior Design and Services |
| PLASTIXAL Sp. z o.o. | Poland | 1B-110 | Construction Materials and Technologies |
| POL-KRES EDWOOD Sp. z o.o. | Poland | 1B-119 | Construction Materials / Wood Products |
| Zup Emiter Sp. z o.o. | Poland | 1B-118 | Construction Materials and Interior Design |
| Bragmaia SA | Portugal | 1-218 | Construction Technologies / Interior Design and Equipment |
| Deco Project Trading | Qatar | 4-538 | Stone Products / Wood Flooring |
| Hamad Bin Khalid Contracting Co. W.L.L. | Qatar | 1A-520 | Construction Materials and Technologies |
| Qatar Steel Company QPSC | Qatar | 3-226 | Construction Materials and Technologies |
| Ramaco Trading and Contacting Co. W.L.L. | Qatar | 3-216 | General Contracting Services |
| Suhail Industrial Holding | Qatar | 4-530 | Construction Materials |
| Alterna LTD | Russia | 4-536 | Construction Materials and Technology |
| AMK | Russia | 4-536 | Construction Materials and Technology |
| Goodini | Russia | 4-536 | Construction Materials and Technology |
| LTD SBL-Region | Russia | 4-536 | Construction Materials and Technology |
| Petrobeton | Russia | 1B-319 | Construction Materials |
| Quatromatic | Russia | 1B-221 | Concrete Pre Cast and Machinery |
| Rostov | Russia | 4-536 | Construction Materials and Technology |
| Segezha Group | Russia | 1B-321 | Construction Materials |
| Steinblock | Russia | 1B-318 | Construction Materials and Equipment |
| Syktyvkar Plypan | Russia | 3-243 | Construction Materials / Wood Products |
| ALmix Asia/Asphalt Equipment Pte Ltd | Singapore | 1-318 | Construction Materials / Asphalt |
| K-Lead Co., Ltd | South Korea | 1A-608 | Construction Technologies |
| Samjung | South Korea | 1A-538 | Construction Materials and Technologies / Steel Supplier |
| Speco Ltd. | South Korea | 1-117 | Construction Technologies |
| Aplicaciones Bosti SLU | Spain | 1A-732 | Interior Design Door |
| GH Cranes & Components | Spain | 1A-640 | PMV (Plants, Heavy Machinery & Vehicles), Construction & Building Materials, Water Technologies & solutions |
| NextCity Labs Technology | Spain | 1A-421 | Constructions Materials and Technology Solar Light |
| All Stones | Sweden | 1A-614 | Stone Products |
| Georg Fischer Piping Systems (Switzerland) Ltd. | Switzerland | 1A-410 | Construction & Building Materials, Water Technologies & solutions |
| Srimek Corporation Co., Ltd. | Thailand | 1B-100 | Construction & Building Materials |
| Hydraform MENA | Tunisia | 1B-420 | Construction Materials and Technologies |
| Akcali Boya Ve Kimya San. Tic. A.S. | Turkiye | 1A-204 | Paints |
| Arnikon Muhendislik A.S. | Turkiye | 3-538 | Construction Materials and Technologies |
| ASBLOK MAK. MET. UR. IML. ITH. IHR. SAN. VE TIC. LTD. STI. | Turkiye | 3-518 | Construction Materials and Machinery |
| Asist Aluminyum Profil San. Ve Tic. A.S. | Turkiye | 1A-230 | Construction Materials |
| Bautech Plastik Oto Ins. San. Ve Tic. Ltd. Sti. | Turkiye | 3-429 | Construction Materials |
| Bes A Elektrik Ve Elektronik San. Tic. A.S. | Turkiye | 4-307 | Construction Technologies |
| BEST OFIS MODULER BOLME SISTEMLERI SAN. TIC. LTD. STI. | Turkiye | 1A-210 | Construction Materials |
| Birtane Makina Nak. Bil. Ins. San. Ve Tic. Ltd. Sti. | Turkiye | 1A-704 | Construction Materials |
| Cekicler Insaat Tasimacilik Tic. Ve San. A.S. | Turkiye | 3-516 | Construction Materials / Stone Products / Interior Design |
| Cemer Kent Ekipmanlari San. Ve Tic. A.S. | Turkiye | 3-439 | Landscaping |
| CONSTMACH IS MAKINELERI IML. SAN. TIC. LTD. STI. | Turkiye | 1A-216 | Construction Materials and Equipment |
| DNG CELIK YAPI VE UZAY KAFES SISTEMLERI INS. SAN. VE TIC. LTD. STI. | Turkiye | 3-534 | Construction Materials |
| EFECTIS ERA AVRASYA TEST VE BELGELENDIRME A.S. | Turkiye | 3-435 | Construction Materials and Technologies |
| ENTEGRE HARC SAN. VE TIC. A.S. | Turkiye | 3-433 | Construction Materials |
| ERMAK BETON VE INS. MAK. SAN. TIC. LTD. STI. | Turkiye | 3-528 | Construction Materials and Machinery |
| FIXA YAPI KIMYASALLARI SAN. VE TIC. LTD. STI. | Turkiye | 3-533 | Construction Materials |
| GENERAL TAS KIRMA MAKINALARI SAN. VE TIC. A.S. | Turkiye | 1A-117 | Construction Materials and Machinery |
| GMM MAKINA METAL INS. OTOM. NAK. GIDA SAN. IC VE DIS TIC. LTD. STI. | Turkiye | 1A-242 | Construction Materials and Machinery |
| HOROZ DEMIR SAN. TIC. LTD. STI. | Turkiye | 1A-226 | Construction Materials |
| IKIZLER AYDINLATMA ARMATURLERI SAN. TIC. A.S. | Turkiye | 4-303 | Construction Materials /Interior Design |
| Meko Makina San. Dis Tic. Ve Ltd. Sti. | Turkiye | 4-406 | Plants and Machineries |
| MERTOGLU CEVRE TASARIM VE REKLAM ITH. IHR. SAN. VE TIC. LTD. STI. | Turkiye | 1A-121 | Landscaping |
| NATURELMAR MADENCILIK SAN. VE TIC. A.S. | Turkiye | 3-526 | Construction Materials / Stone Products |
| NOTRON KIMYA INS. MALZ. SAN. VE TIC. A.S. | Turkiye | 3-632 | Construction Materials |
| NOVA ORMAN URUNLERI SAN. TIC. A.S. | Turkiye | 1A-220 | Construction Materials |
| NOVAL MAKINA SISTEMLERI SAN. TIC. A.S. | Turkiye | 1A-718 | Construction Materials and Machinery |
| ONUR PARK EKIPMANLARI SAN.VE TIC.LTD.STI. | Turkiye | 1A-716 | Construction Materials and Technologies |
| PANELSAN CATI CEPHE SIS. SAN. TIC. A.S. | Turkiye | 3-529 | Construction Materials and Technologies |
| PARKKENT MOBILYALARI INS. PAZ. SAN. VE TIC. A.S. | Turkiye | 1A-234 | Construction Materials and Technologies / Landscaping |
| PELIT ARSLAN KONTRPLAK FAB. A.S. | Turkiye | 3-638 | Construction & Building Materials |
| PİKADE EĞİTİM ARAÇLARI SAN. VE TİC.LTD.ŞTİ. | Turkiye | 3-419 | Construction Materials and Technologies / Landscaping |
| PROTAN TURKEY YALITIM SAN. VE TIC. A.S. | Turkiye | 3-532 | Construction Materials / Heat Insulation |
| SEL DIS TIC. VE KIMYA SAN. A.S. | Turkiye | 3-628 | Construction Materials / Heat Insulation |
| TANWOOD ORMAN URUNLERI SAN. TIC. A.S. | Turkiye | 1A-105 | Construction Materials |
| Treysan Prefabricated Steel Construction Industry & Trade Corp. | Turkiye | 1A-113 | Construction Materials |
| Troy Fuar Hiz. Tic. Ltd. Sti. (Office) | Turkiye | 3-520 | Fair Services |
| TRUST US TIC. BURCU SEKER | Turkiye | 1A-708 | Construction Materials /Interior Design |
| YENTE YAPI MARKET MAK. INS. PROJE SAN. VE TIC. LTD. STI. | Turkiye | 4-402 | Construction Materials |
| Amzone International Limited | UAE | 4-520 | Construction Materials and Technologies |
| Arab Basalt Fiber Company | UAE | 2-528 | Construction Materials and Technologies |
| Azentio Software | UAE | 4-419 | Construction Technology |
| BM Middle East FZC | UAE | 4-415 | Construction Materials / Paints |
| Energy Savers Technical Services LLC | UAE | 4-518 | Renewable and clean Energy |
| Guandong Shunde Good Leader Industry LTD | UAE | 2-536 | Interior Design, Wooden Products |
| HMS Networks | UAE | 4-516 | Construction and Heating Techology |
| Lignum Wood Floors | UAE | 2-429 | Interior design Equipment |
| Oli Middle East Fze | UAE | 1A-648 | Constructions Technologies, Heavy Machines |
| PlanRadar Software Trading L.L.C. | UAE | 2-532 | Construction Technologies |
| RIB Software | UAE | 2-435 | Construction Technologies |
| Rixin Plastic Industries LLC | UAE | 2-437 | Construction Materials and Technologies |
| Roofings Middle East FZC | UAE | 2-433 | Construction Materials and Technologies |
| White Rock Trading LLC "La Meccanica Srl di Reffo – Italy" | UAE | 1A-529 | Livestock and Dairy (Livestock System & Technologies / Machinery) |
| Xingyi Middle East LLC - FZ | UAE | 2-538 | Construction Materials and Equipment |
| RPE Sarmat Limited Liability | Russia | 1A-542 | Plants and Machineries |
| Custom Doors | USA | 1B-510 | Windows and Doors, Internal doors and wood pane |
| World Union Supply Chain (USA) Inc. | USA | 1B-508 | Construction Materials and Technologies |
| Guangtai Hardware Precision Manufacturing | Vietnam | 4-408 | Construction Materials and Technologies |
| Huimin Huibo Steel | Vietnam | 4-410 | Construction Materials and Technologies |
| Pohl & Co. Metallwarenerzeugung Gesellschaft m.b.H. & Co. KG. | Austria | 4-439 | Construction Materials and Technologies |
| Stockl Gesellschaft m.b.H. | Austria | 4-439 | Timber Products |