04 – 07 November 2024
Riyadh International Convention Exhibition Center
Over 40 Years of sustained success in serving the leaders if the building and infrastructure sectors of the Kingdom....
The 34th edition will offer you pre-planned opportunities to meet with your desired sector decision makers. Distributors, Trade Buyers, Project owners, Consultants, Architectural Engineers, Specifiers will source their needs at the Saudi Build 2024.The event aims to bring industry professionals, solution providers and suppliers to innovative their solutions at this event. The sector leaders event will be held from 04 – 07 November 2024 at the Riyadh International Convention & Exhibition Center.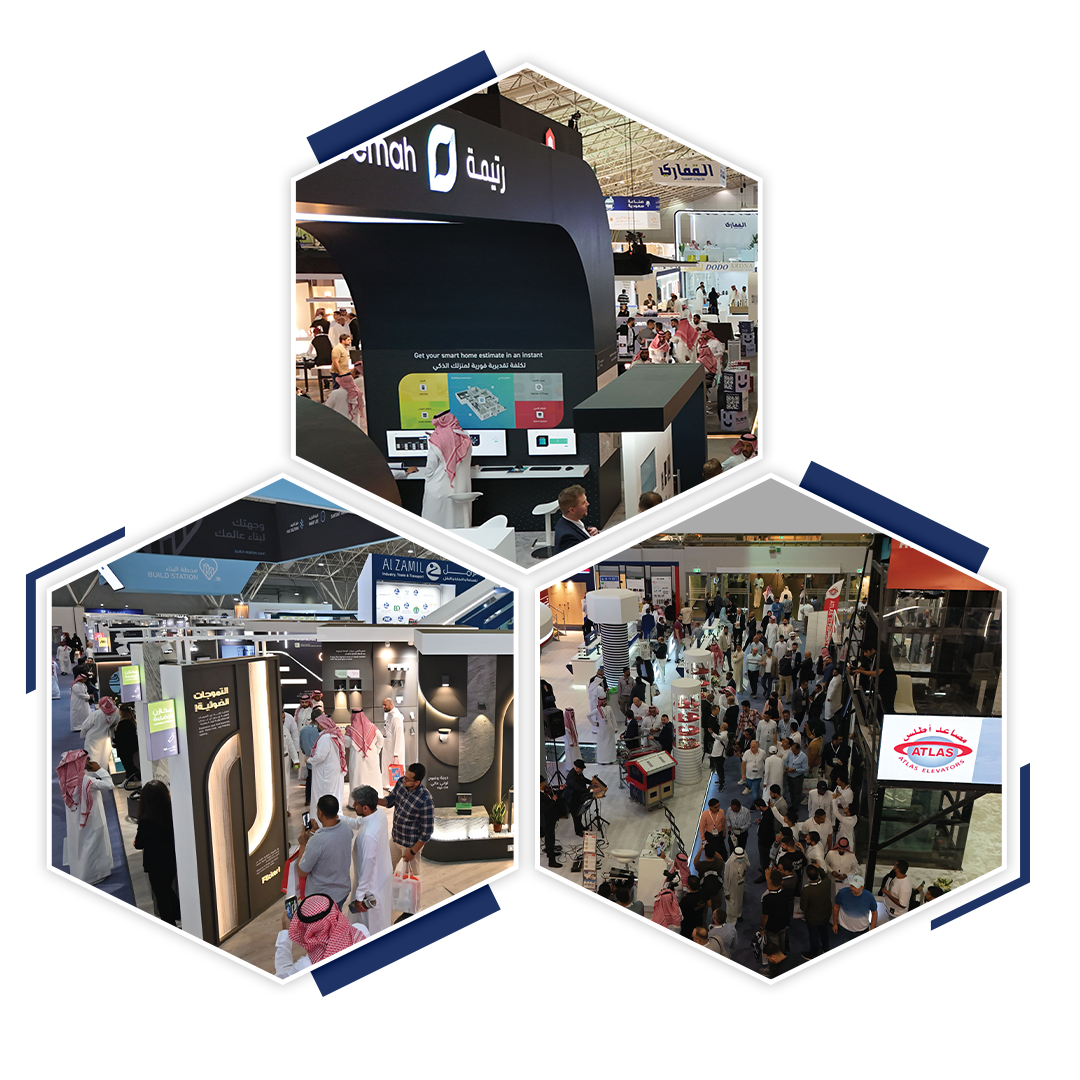 What They're Talking About Our Exhibition
TESTIMONIALS
The visitors were great today, from all the world and different building, construction, and logistics sectors, and we expect more visitors in upcoming days.
It was great pleasure to meet our competition and partners. The collaborations were good, and we were satisfied with meeting real estate agents, construction workers. Our participation last year had a good impact on this year's participation.
We have been participating in this show for more than 20 years, and we can say that this show is one of the most important shows in the Kingdom, and we can say that it is a great pleasure for us to be among the exhibitors.
We are excited by our experience in Saudi Build because we got big interest from Saudi clients and distributors, and we think we have a great prospect in the Kingdom. We will repeat this experience again next.
This our first time in the Kingdom and in Riyadh, and we can say that our first experience was good, and we are willing to participate in 2024. This is our second day and so far, we have contacted more than 50 leads and most probably this number will increase in the upcoming days.
This is not our first time in Saudi Build. It is one of the biggest Exhibitions in Riyadh. We will do it again for sure next year, because we gained too much, and we are receiving a great number of visitors.