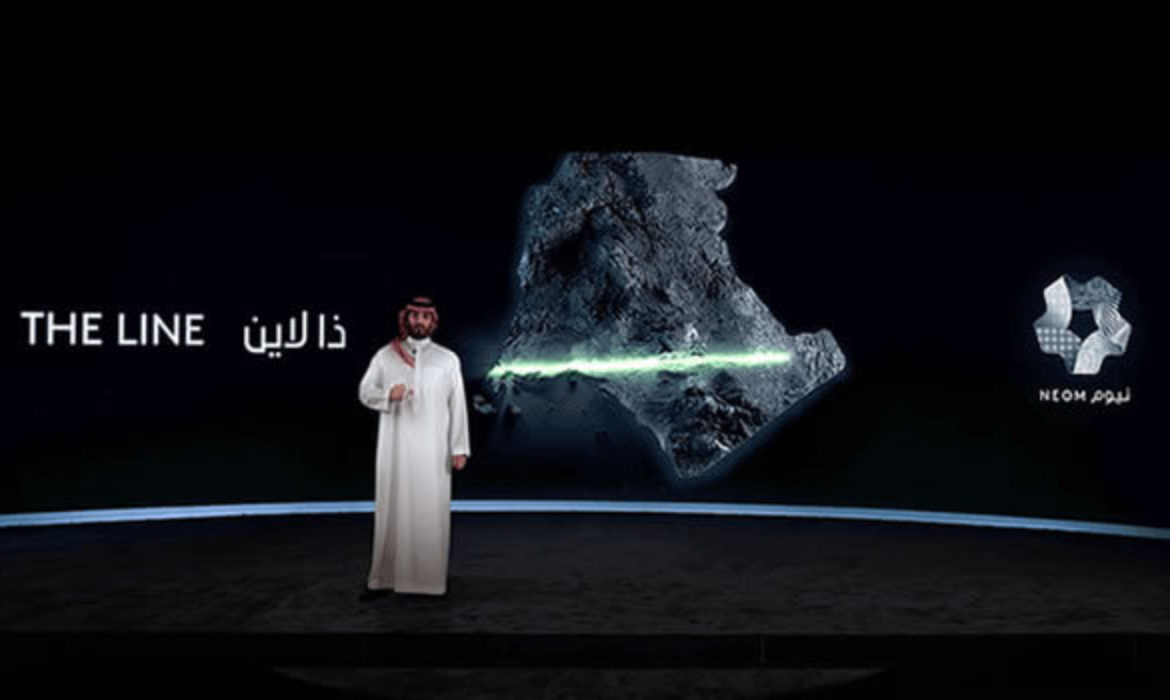 A revolution in urban living
Free of cars and streets, residents will have nature and all daily needs within a five-minute walk
To create 380,000 jobs of the future and contribute SAR 180bn ($48bn) to GDP by 2030
170km linear development of hyper-connected AI-enabled communities powered by 100% clean energy
NEOM, Saudi Arabia: His Royal Highness Mohammed bin Salman, Crown Prince and Chairman of the NEOM Company Board of Directors, today announced THE LINE, a revolution in urban living at NEOM, and a blueprint for how people and planet can co-exist in harmony.
THE LINE, a 170km belt of hyper-connected future communities, without cars and roads and built around nature, is a direct response to some of the most pressing challenges facing humanity today such as legacy infrastructure, pollution, traffic, and human congestion.
A cornerstone of Saudi Vision 2030 and an economic engine for the Kingdom, it will drive diversification and aims to contribute 380,000 jobs of the future and SAR180 billion (USD48 bn) to domestic GDP by 2030.
His Royal Highness said: "Throughout history, cities were built to protect their citizens. After the Industrial Revolution, cities prioritized machines, cars and factories over people. In cities that are viewed as the world's most advanced, people spend years of their lives commuting. By 2050, commute durations will double. By 2050, one billion people will have to relocate due to rising CO2 emissions and sea levels. 90% of people breathe polluted air. Why should we sacrifice nature for the sake of development? Why should seven million people die every year because of pollution? Why should we lose one million people every year due to traffic accidents? And why should we accept wasting years of our lives commuting? Therefore, we need to transform the concept of a conventional city into that of a futuristic one," His Royal Highness added. "Today, as the Chairman of the Board of Directors of NEOM, I present to you THE LINE. A city of a million residents with a length of 170 km that preserves 95% of nature within NEOM, with zero cars, zero streets and zero carbon emissions."
THE LINE is the first time in 150 years that a major urban development has been designed around people, not roads. Walkability will define life on THE LINE – all essential daily services, such as schools, medical clinics, leisure facilities, as well as green spaces, will be within a five-minute walk.
Ultra-high-speed transit and autonomous mobility solutions will make travel easier and give residents the opportunity to reclaim time to spend on health and wellbeing. It is expected no journey will be longer than 20 minutes.
THE LINE's communities will be cognitive, powered by Artificial Intelligence (AI), continuously learning predictive ways to make life easier, creating time for both residents and businesses. An estimated 90% of available data will be harnessed to enhance infrastructure capabilities far beyond the 1% typically utilized in existing smart cities.
Redefining sustainability, THE LINE will comprise carbon-positive urban developments powered by 100% clean energy, providing pollution-free, healthier and more sustainable environments for residents. Mixed-use communities will be built around nature, instead of over it.
NEOM's sectors of the future, headed by global industry leaders, are already addressing some of the world's most pressing challenges. They are pioneering a new marketplace for breakthrough innovations and creating opportunities to attract talent, investors and partners to become part of its business ecosystem.
Construction of THE LINE will commence in Q1 of 2021. THE LINE is one of the most complex and challenging infrastructure projects in the world and forms part of extensive development work already underway at NEOM.
NEOM is part of the world-class, diversified portfolio of Saudi Arabia's ​Public Investment Fund, one of the largest sovereign wealth funds in the world.
Source: NEOM.com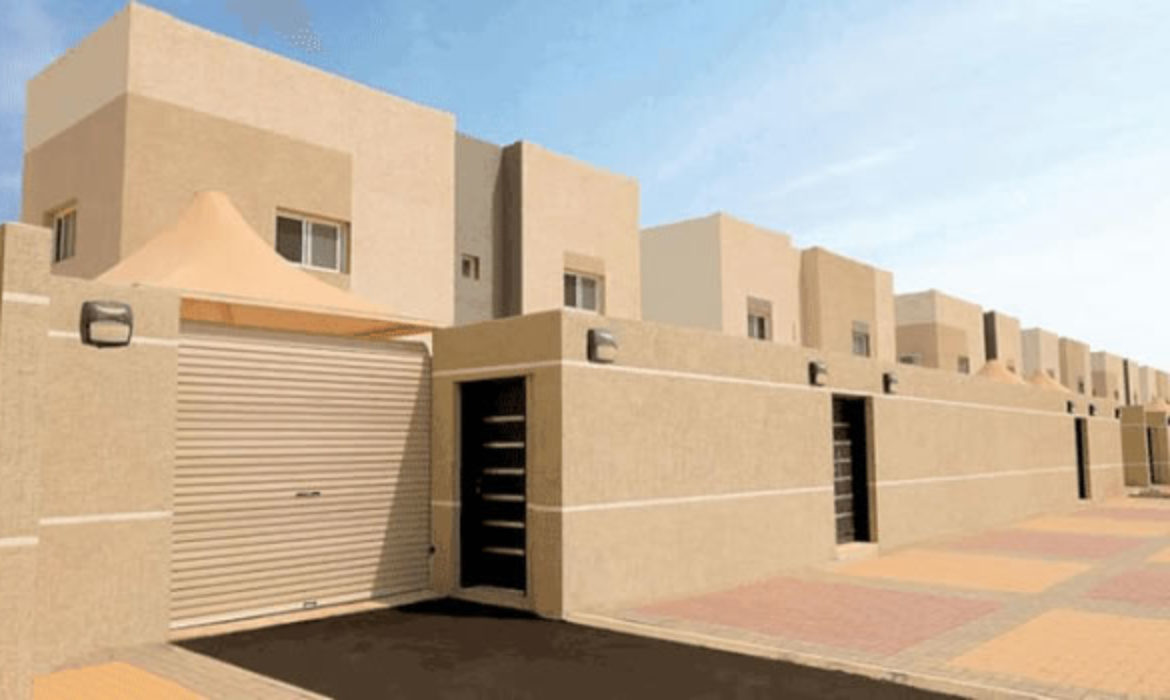 The Sakani program has wrapped up four projects in the Eastern Region, and three other initiatives are over 90 percent completed.
Sakani is a real estate initiative launched in 2017 by the Ministry of Housing and the Real Estate Development Fund to support Saudi citizens to own their first home.
Completed projects include Nasaj Town, with 674 housing units, the Saraya AlGharoub initiative, which provides 116 homes, the Mada Oasis project, which will serve 282 families, and the Al-Bayraq Villas settlements in Al-Mubarraz, which offers 178 units.
The Eastern Region's housing projects with over 90 percent completion include Al-Qatif Al-Badrani, with 196 units, Al-Barraq Villas in Dammam, with 959 housing units, and the "MD" project, which will offer 728 town houses.
Some 34 housing projects are being implemented in the Eastern Region to provide more than 22,000 diverse homes.
Some 144,000 houses will be distributed through 101 Sakani projects throughout the Kingdom.
The scheme runs in partnership with the private sector and channels financing options to people who can also construct their own homes.
Source: Arab News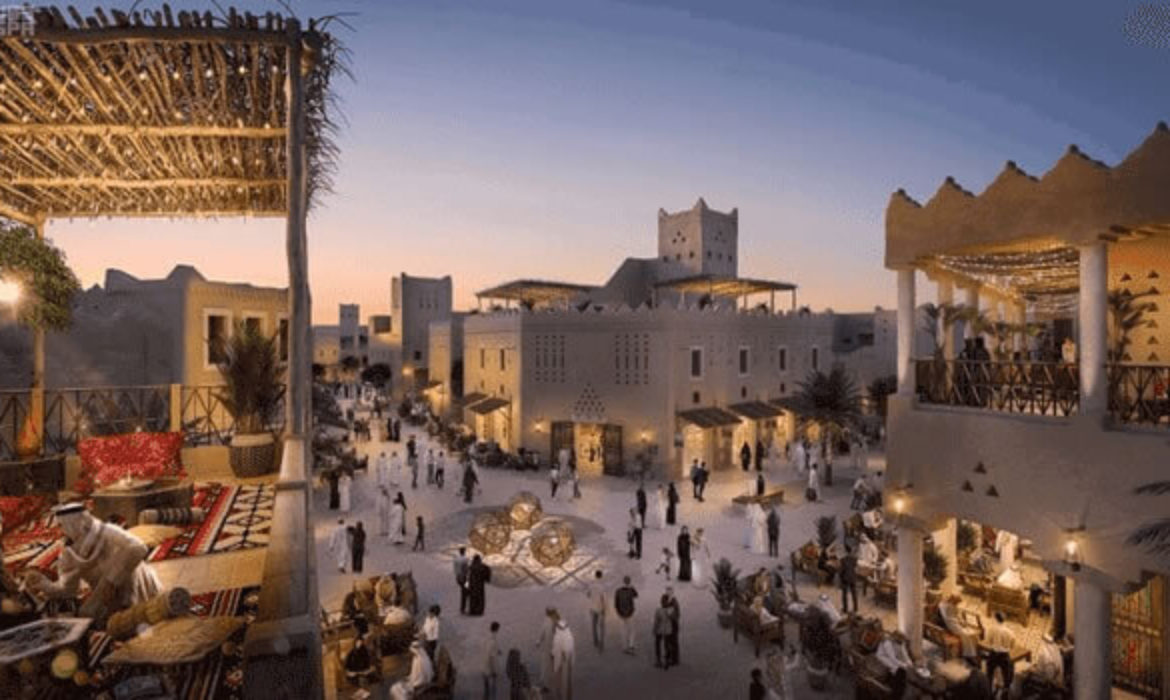 Construction contracts worth billions are expected to be announced this year at the Diriyah Gate development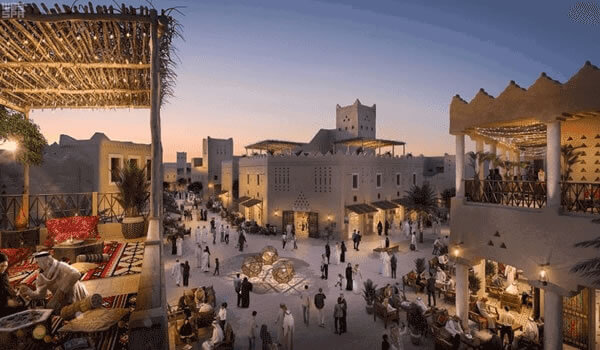 Construction contracts worth billions are expected to be announced this year at the Diriyah Gate development, which aims to entice tourists to the birthplace of the kingdom.
Contracts worth a whopping SR16 billion ($4.26 billion) are expected to be awarded this year across Diriyah Gate, a unique development centred around At-Turaif, Saudi Arabia's Unesco World Heritage site, according to a senior official of the Diriyah Gate Development Authority (DGDA).
In an exclusive interview with Gulf Construction, Jerry Inzerillo, CEO of Diriyah Gate Development Authority, says: "In March this year, we let circa SR3 billion worth of construction contracts and we are expecting to award a further SR3 billion shortly.
"Overall, we plan to award SR16 billion worth of contracts in 2021 across the development."
The DGDA has already floated its main infrastructure packages for Diriyah Gate and Diriyah Square's super-basement and will float the tender shortly for the project's Samhan car-park.
With the pace of work projected to increase by 450 per cent over the last year, the DGDA has set up a new subsidiary company, Diriyah Development Company (DevCo) to handle the development activity taking place within its ambitious SR75-billion Diriyah Gate development.
The 7-sq-km heritage and tourism destination is taking shape in Diriyah – the birthplace of the kingdom and wider Arabian Peninsula, and home of the First Saudi State – in the Riyadh region some 15 minutes northwest of the centre of the Saudi capital.
Diriyah Gate is expected to be the first destination of its kind in the kingdom and aims to provide a new way of living for Diriyah's residents. The development is looking to attract more than 25 million visitors annually and appeal to the local population of Riyadh – which is anticipated to expand to 15-20 million by 2030 – as well as inbound global audiences.
On completion, the destination will include 20 hotels, a diverse collection of museums and cultural institutes, a bustling retail heart and over 100 food and beverage outlets. It will harmoniously combine authentic Najdi architectural style living with world-class amenities – all within the convenience of a mixed-use urban community.
Diriyah will incorporate a stunning collection of more than 20 heritage and culture offerings including major museums, academies, and cultural institutes as well as residential and retail districts, luxury hotels and commercial offices.
Commenting on progress of work on site, Inzerillo says work has already commenced on the excavation of about 7.5 million cu m of rock to enable the construction of the project's main substructure infrastructure and parking. The DGDA has additionally started construction on seven projects and is in advanced planning on many more.
"Some of the projects currently under construction include the food and beverage (F&B) precinct at Bujairi District, Bujairi car-park, Samhan Heritage Hotel, Diriyah Art Oasis and Diriyah Gate Experience Centre, which will showcase upcoming residential, office and retail spaces," he says.
One of the first areas to benefit from the transformation of Diriyah is the existing Bujairi district which later this year will be the first of several areas in the region to experience a major upgrade, significantly beautifying it, improving infrastructure and enhancing the quality of life for the community. Bujairi will be home to Riyadh's new premium dining hub, enjoying uninterrupted views of At-Turaif; the Diriyah Art Oasis – one of Saudi Arabia's first arts centre dedicated to contemporary art; and the luxury Samhan Heritage Hotel.
A number of contractors have already been appointed to carry out work on the project, including Marco (for Diriyah Art Oasis and Samhan Heritage Hotel); Arail (for Bujairi food and beverage precinct); Al Yamama (for bulk excavation); and Badan (various landscape contracts including Western Ring Road beautification).
The Bujairi food and beverage precinct is due for completion by the end of this year, while Bujairi car-park is scheduled to be complete in Q2 of 2022 and Diriyah Art Oasis by Q3 of 2022.
The restoration of the historic valley, Wadi Hanifah, has also begun, Inzerillo says. "Wadi Hanifah runs for 110 km through one end to the other of Riyadh, and the DGDA's masterplan includes 2 sq km of this. We're focusing on rejuvenating and restoring the Wadi palm groves, which were a big part of life going back hundreds of years, and some of the earliest traces of humanity in this region. We want to restore the palm groves and historical agriculture, as well as create a range of passive and active recreational opportunities including bicycle tracks and horse bridle paths, in addition to cultural experiences within the Wadi for both the local people from Riyadh and visitor to the site," he says.
Work has been completed as planned on At-Turaif South Park, Inzerillo says. This included the restoration of the historic farm and planting more than 570 palm trees.
In line with the overall ambitions for the development, At-Turaif, the Unesco World Heritage Site, has been restored and preserved as one of the key initial areas of redevelopment.
To carry out the restoration work on some of Diriyah's old buildings at At-Turaif, the DGDA has enlisted the assistance of Italian firm Studio Croci & Associati.
"One of the most renowned Italian architectural companies, Studio Croci & Associati are experts in historic building conservation, with a strong portfolio of international heritage site conservation projects; restoration and protection of monuments; and are consultants to numerous international organisations including Unesco, International Council on Monuments & Sites (Icomos), The World Bank, Ministries of Cultural Heritage and the La Sapienza University in Rome," Inzerillo says.
The DGDA is in the process of shortlisting and assessing additional contractors for this work. They include companies that are highly specialised in the conservation of adobe buildings. The authority has also begun preventative structural consolidation works in a small area of the At-Turaif Unesco World Heritage site. This work is being implemented with a specialist Saudi company on a cluster of vernacular houses that are in need of minor conservation, so as to test local knowledge, skills and capacity in the process of conservation of traditional architecture, he adds.
Given Diriyah's significance in the kingdom's history, buildings will be created in the traditional stone-and-mudbrick Najdi architectural style to reflect their surroundings. All the museums will be built in the Najdi vernacular architecture and world-class design consultants are currently being procured through design competitions for each museum, according to Inzerillo.
"There are various consultants that we are working with across our museums and cultural institutes. Foster + Partners has been selected as the design consultant for the House of Al Saud museum and we expect to appoint designers for three more museums shortly," he says.
Diriyah Gate will be one of the world's foremost mudbrick cities and the DGDA is using authentic Najdi construction materials and techniques adapted for modern contemporary living for its construction.
To facilitate work on this type of project, the DGDA has set up its own mudbrick construction yard on a 1-sq-km site at the edge of Riyadh. "Multiple local materials suppliers are working with the DGDA, along with the municipality and the Ministry of Industry and Mineral Resources (MIM) to ensure that the raw materials are available to us. The DGDA has actively engaged with multiple specialist traditional Najdi contractors and is availing their expertise within our development," Inzerillo explains.
Upon completion, Diriyah Gate will be the Middle East's most walkable urban environment – designed in the traditional Najdi architectural style.
Elaborating on how this environment will be created, Inzerillo says: "One of the key elements of the Najdi urban typology is to have narrow non-linear streets which provide natural shading that cools down the temperature in hot weather. We are additionally planning a range of physical and technological solutions to ease the heat in the peak of summer – noting, of course, that the Riyadh dry heat environment is much more comfortable than many countries in the region which suffer greater humidity. Some of the physical elements will include canopies and pergolas designed to feature authentic Najdi materials as used historically in Najdi houses."
Some of the Diriyah Gate assets are opening at the end of 2021 with the majority of the assets to be progressively completed between the end of 2023 and the end of 2025.
"By working on a project of such historical importance, we are responsible for recreating and reimagining an important part of Saudi history, and reconnecting Saudis with their cultural heritage. There is an enormous sense of responsibility in developing Diriyah – a place that is held so dearly in the hearts and minds of Saudis," he says.
To achieve this goal, the DGDA is encouraging developers and investors to join in the efforts of implementing the amazing vision of a Najdi city.
"We are already working with several investors on various assets across our masterplan. We are also open to third-party developers acquiring sites and delivering specific assets within our building design guidelines, which adhere strictly to our vision," he says.
Source: Gulf Construction